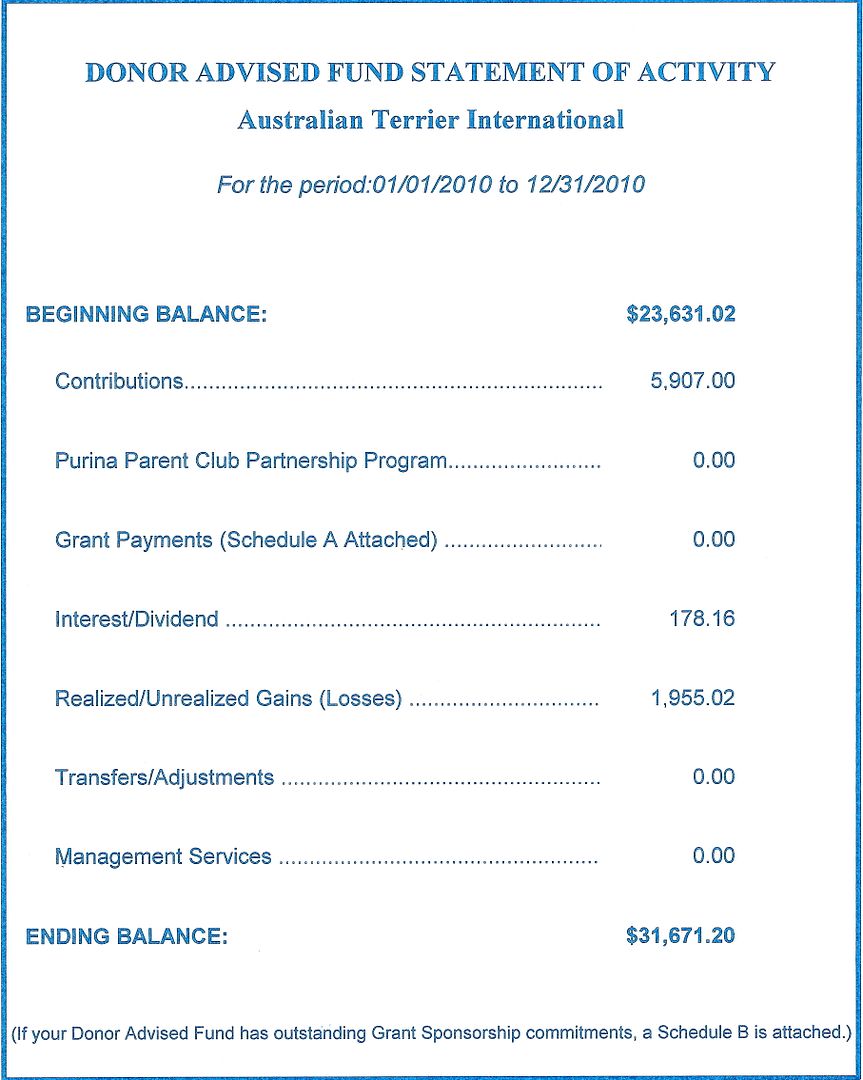 For Fiscal Year 2010
All Website Costs-underwritten by Theresa Goiffon
All Constant Contact Newsletter Costs-underwritten by Pamela Levy
All Education Night Call-In Costs-underwritten by Sue Holsinger
All Photo Shoots for Chef's Corner and Crafts-underwritten by Cheryl Mechalke
Trademark Expenses-underwritten by Pamela Levy
All Other Expenses-underwritten by Pamela Levy
All YOUR money went directly towards making a difference with the health of our Aussies.
Thank you for your trust in us. We are proud to say, we have earned it.
Thank you so much for your support. Without you, there would not be an ATI.
Integrity, Transparency, Staying True To Our Mission and Goals, Serving You and Your Beloved Aussies, Continues to Guide our Way!